On June 3, 2017, I was fortunate enough to sit down and chat with Dr. Michael Wong, physiotherapist and co-founder of PhysioU. The PhysioU applications are geared towards creating stimulating learning environments through interactive technologies, as well as enhancing and optimizing the physical therapy student learning experience. InfoPhysiotherapy has the exclusive interview with Dr. Michael Wong: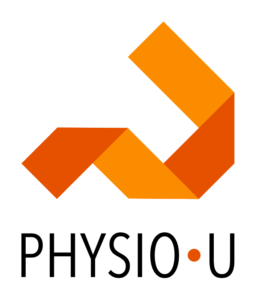 1. Tell us a little about yourself and your experience as a PT, professor, and the founder of PhysioU?
Dr. Michael Wong: My name is Dr. Michael Wong. I am an associate professor here at Azusa Pacific University in the United States and I have been teaching for over 15 years now. Here at the university, I serve several roles. I am the primary orthopaedics instructor. I lead the entire orthopaedics series. In my earlier years, I taught many courses including modalities, differential diagnosis, medical screening, musculoskeletal imaging, etc. As my time usage has changed, my primary course series is now the orthopaedics series. It integrates movement science, manual therapy, typical musculoskeletal pathologies and how to have a very didactic and eclectic mindset about how to manage these common pathologies.
I have a philosophy in my teaching that I have developed over the last twelve or thirteen years. It's about what is challenging in entry level and how to get students effectively into the clinic so that they can enjoy what they do and do it well. At the university, I chair the Institutional Review Board, so this deals with the protection of human subjects. All human subjects research at the university comes through our board. I am also a Teaching and Learning Fellow. What that means is that I get to rub elbows and learn from some of the best teachers in the university, in hopes of becoming one of the top instructors in the "healthcare" side of our university. So that's what I do!"
     2. When and how did PhysioU get started?
Dr. Michael Wong: "How PhysioU came to be is actually an interesting story. I remember my early years coming out of PT school where I was really confused. I had a heart that wanted to serve. It's challenging to want to do well but not be able to think through what exactly I'm supposed to be doing. This was in the year 2000, after I graduated. In 2001, I did an orthopaedic residency. The residency helped a lot. I think this is an important part of the growing and evolution of our profession. I heavily encourage it to my students.
After residency, I went on to get my DPT. That helped some, but still, it wasn't a skill set issue. We all come out with reasonable skills sets. It's more of a mindset issue. Afterward, I said, "I really want to see inside the body". So I started medical school to become an orthopaedic surgeon. In the earlier part of medical school, deep in mind, I kept thinking, "man, I really want to teach?" I actually stopped medical school because my primary love in life is teaching and learning, and to help bring the evidence to the masses. That's what I love to do!
At that point, I did a manual therapy fellowship. Throughout the manual therapy fellowship, my mind was reconstructed. Someone put into my brain how I should prioritize the things that I treat and how I restore people to pain-free, optimal function. From that time on, I was invited to come teach at Azusa Pacific University. One of my mentors was one of the ortho professors here. Eventually, he passed on the torch. He said, "hey man, I have a lot going on. You seem to really like this. If you want this teaching job, go for it!"
In my first year of residency, I had already written a pocketbook. Pocket Orthopaedics is a little collection of the most common patterns that you will see by joint. Though, yes we will teach you about red flags and less common conditions, I will also teach you to be really good at recognizing the most common clinical patterns. Afterward, it will be clear to you that the average person who walks in with knee problems will have one of four or five conditions, or maybe even a combination of a couple. Pocket Orthopaedics then had signs and symptoms, prevalence, special tests and treatments that might be relevant for this particular condition. And so the whole book was written like that.
So I was happily, merrily teaching away as a young professor and I would tell myself, "I'm going to do everything right!" The shocking thing that occurs at the end of the quarter is that the proof is in the pudding. How are your students turning out? If you give them a case, are they capable to carry out an evaluation and doing it well. After my first couple of years, I said, "whoa, I thought I taught them everything that they needed to know and I'm not sure if I'm doing this quite right. I'm not sure they can dig themselves out of the chaos and volume of information that I put into their brain".
Thus, I began a journey over the last 13 years to rethink how to create good clinicians and how to eliminate extra information. If every student comes to a fork in the road, and there is always seven different ways to go, it becomes very difficult to figure out life. Embedded in most of our educational restraints is curricular design. Embedded in the curriculum is a different issue and that is volume is the enemy of learning because if you put too many things into the curriculum, you can't tease out the important things."
     3. Who started PhysioU?
Dr. Michael Wong: "There are essentially three professors, who are clinicians as well, that built the original set of 8 orthopaedics apps. That's who started PhysioU. Now, we have invited a number of new authors for different topics. You can learn more about the founding team on our website!"
     4. How has PhysioU evolved over the years?
Dr. Michael Wong: "Initially, PhysioU was clinical pattern recognition. So we turned our books into something that wasn't sequentially limited. No pages. No chapters. It's too hard to do clinical reasoning that way. I also wanted to build these learning tools to optimize learning, and not profit. I do not want to be limited by page count or burdened by printing costs. Clinical pattern recognition was first a test. Could we build an app that was beyond just archives of techniques and special tests? Everyone has videos of techniques. You can go to Youtube for that. That's not the problem I'm trying to solve. The problem I want to solve is when a patient walks through that door… what they say, how they act and how they move… can that paint a clinical picture for you? And when you recognize the pattern, can you associate it with common impairments that we as physical therapists would know to evaluate. It's not just doing a good evaluation of everything. You need to do a good evaluation of relevant impairments, and then come up with treatments that match those impairments. PT could be as simple as that.
That's not our reality though. Typically what happens is our young clinicians will often seek clarity by doing many things, lots and lots of testing. This is partly because that's how we test them in school. Show me all the relevant tests for the shoulder? What happens is more chaos ensues because the honest truth is some of our testing is good, and some is really pretty bad. The more you do often doesn't bring you more clarity. You just end up with a bunch of potential false positives and negatives, and maybe some true positives and negatives, and now you're just really confused.
Clinical pattern recognition was a test platform for, "could we take orthopaedics, build it into patterns, use the clinical practice guidelines from JOSPT and the Orthopaedic Section, and integrate all the greats (i.e. Maitland, Sahrmann, McGill, McKenzie, etc.)? Could we put all of this into a relatively logical flow that could create a certain amount of reasoning and help to develop patterns?"
     5. What can users expect with the PhysioU applications?
Dr. Michael Wong: "If you go to PhysioU and you look at clinical pattern recognition for shoulder pain. You could go by pain patterns, but pain patterns could have multiple associated pathologies. That's ok though. You should have a few hypotheses. When you come to PhysioU to learn about these hypotheses, I want you to see prevalence information, and  to make some pre-test probability decisions. I want you to learn about key questions to ask during your subjective exam. I want you to watch videos of how these patients might present. You might see that this patient might have an arc of pain and other painful movement matters. Then, we provide key points to look at in the physical exam. For instance, if we were looking for shoulder impingement, you'll have a list of relevant special tests. We trimmed out a lot of unnecessary information to reduce the clutter and chaos. Our goal as well, is to build in treatments (manual therapy, therapeutic exercises, education, modalities if relevant, etc.). We also encourage the use of appropriate outcome measures, which are all provided as well."
"PhysioU was this dream to help students and clinicians build context so they can be really good at managing the simple stuff. If you can recognize and manage the simple conditions, you can actually know when the condition is a little more complex. If everything is complex and you can't tell the simple from the complex, now we're in trouble. In my philosophy of teaching, you show the students from the front end. For instance, we are talking about the hip joint this week. Here are all the common patterns. Go watch the video, learn about how they move, look at the tests associated with these conditions. On Thursday, I want you to be able to link all of this information to the common patterns. I want it to be organized in your mind before I dump it on you. Can you see how powerful that is?"
"We only finished the orthopaedic series of PhysioU apps after 5 to 6 years. The first couple of years we spent on testing. Over the next few years, I thought "I think we can build apps for all of our PT courses, not just orthopaedics". Now we have orthopaedics, gait, neurology & cardiopulmonary applications! You can learn about gait in real-time. Why would you want to learn gait with a static stick-figure?"
     6. Is PhysioU free?
Dr. Michael Wong: "The web app is available for a 2 week free trial. Most of these apps are extremely expensive to produce. We have built these apps with the student debt load and expenses in mind. Each of these apps are adjuncts to $200-300 of textbooks. Each of these apps are approximately $10, so not much more than a chipotle burrito!"
     7. Have you partnered with any universities?
Dr. Michael Wong: "We have a number of universities in the United States who are using our apps as required text or beta-testing our apps. More frequently, we are receiving comments from students and professors stating how much the apps have helped them. I mean, the apps are also to make the professor's life easier as well. It's very time consuming to film all your own videos and edit them, etc. We do the work for them!"
     8. Is PhysioU available on all devices?
Dr. Michael Wong: "The apps are on all platforms, iOS and android.. The PhyioU website is the home of many different things. We have lots of articles that are written by our team. We also have the web app login where you can access the apps online. The great thing on the website is that it's the fastest to get updated and doesn't use up any memory on your devices. Our apps are memory heavy. The trade off is that you have to stream, but streaming one minute videos are next to seamless."
     9. Do you have any advice for those who are working on their own start-ups?
Dr. Michael Wong:"I will say that many start-ups take passion, time and often times, large amounts of money unfortunately. Money you can always get. Time you can generally squeeze out. Passion and a clear picture of what problem you're trying to solve are the most important. Many times the answer is not that clear and what you do is a stepping stone to answering the problem. However, the problem is relatively clear. You also need to stay focused. We spent 5 or 6 years on those orthopaedic apps! You don't want to be answering a question that is not part of a big problem, because you will pour out a lot of time.
Also, the entrepreneurial time is very important. Different people have different skill sets, so finding the right team members to bring your idea to fruition is crucial. It's very difficult to do on your own. That being said, entrepreneurs in the rehab setting should first and foremost strive to become a better clinician above all. This is fundamentally why you got into the profession. By being a good clinician, it will enhance your ability to be successful in your other endeavors. At this point, every PT in the United States has a DPT, but how are you different?"
     10. How important is social media marketing in what you do?
Dr. Michael Wong: "It is incredibly important. I am surprised at how many voices there are today, trying to fight for the same 30 minutes of ear time. All of a sudden, everyone has a blog. Everyone has an interview platform. How is anyone going to find anybody else? The social media marketing side is crucial for that. If you're really good at what you're doing, then your work will get noticed and you will have served the community well. Social media amplifies the exposure of your work exponentially and blasts it onto the big screen.
To get good at it is a whole different beast. I mean, how much time do we have, right? It's a very important part of today's world. It's vital for sharing ideas, thoughts and evidence. Inevitably, any start up is a heavy and possibly expensive journey, whether in time or money. You need to pick and choose the platforms that fit what you are trying to deliver best. Are your posts picture based? Are they one minute video based? Do you want to be able to engage in conversations? You don't have to feel like you need to be the guru of every social media platform. You need to get what you're doing into the most hands of those who will find your work beneficial."
Want to learn more about PhysioU? Take a look at their website!
Written by:
Anthony Teoli MScPT
Physiotherapist & Founder of InfoPhysiotherapy